Have a Dressing Your Truth Hair Stylist give you feedback on your hair!
Maybe you have just completed the Dressing Your Truth course and are not sure exactly what to do with your hair now. Or maybe you have been at this for a while and want to try something new.
We have just the answer! We are offering a personal online Dressing Your Truth Hair Consultation!
In this Consultation you will receive a short video and written instructions from a Dressing Your Truth Hair Stylist Professional. It will include suggestions on what to do to improve your hairstyle, cut and color to make it true to your Type of Beauty.
The process is very easy:
Upload your photos (front view, side view, back view).
Verify that your photos has been upload correctly.
Complete payment form.
Check your email. We will email you the instant that your consultation is complete. This can take up to 5 business days.
If you are unsure of your Type this service is NOT for you. Please visit Steps to Determine Your Type of Beauty, or email our support angels at [email protected]
*For the best possible results; please make sure the photo is of you, alone, with good lighting and from your shoulders up (or to include all of your hair). Glasses, hats, or any other objects that block the view of your hair is discouraged. Photos must be smaller that 5 MB.
Samples of Good Photos To Submit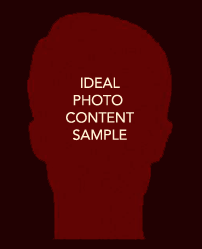 Dressing Your Truth Salon services are exclusive to Dressing Your Truth Club Members only. Not a Club Member yet? Get the Dressing Your Truth course for your Type by visiting www.dressingyourtruth.com.**
Start Your Hair Consultation for only $69